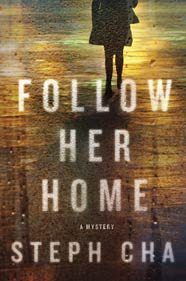 A stunning, edgy debut introducing Juniper Song, an amateur sleuth taking on the darkness in the veins of L.A. with razor-sharp wit and a breaking heart.
Juniper Song knows secrets–how to keep them and how to search them out.  As a girl, noir fiction was her favorite escape, and Philip Marlowe has always been her literary idol. So when her friend Luke asks her to investigate a possible affair between his father and a young employee, Juniper (or "Song" as her friends call her) finds an opportunity to play detective. Driving through L.A.'s side streets, following leads, tailing suspects-it all appeals to Song's romantic ideal of the noir hero. But when she's knocked out while investigating a mysterious car and finds a body in her own trunk, Song lurches back to the real L.A., becoming embroiled in a crime that goes far beyond role play. What's more, this isn't the first time Song has stuck her nose in other people's business. As she fights to discover the truth about her friend's family, Song reveals one of her own deeply hidden secrets, something dark and damaging, urging her to see the current mystery through, to rectify the mistakes of her past life.
A dazzling debut from fresh new talent Steph Cha, featuring a strong, modern, sharply observant heroine with an unforgettable voice, Follow Her Home takes readers through dangerous twists and turns, beyond the glittering high-rises and freeways of L.A. on a case that will stay with them long after the final page.
Praise for Follow Her Home
"[Song] is a compelling and original protagonist… One only hopes that Cha and her driven, neo-noir detective have more opportunities to explore those troubling intersections over many books to come." –LA Times
"Engrossing… Steph Cha's intriguing debut Follow Her Home works as a testament to the power of storytelling and a cautionary tale against forsaking reality for fiction…Cha elevates Follow Her Home with glimpses at the culture of Korean-American families." –Oline Cogdill, Tulsa World
"Follow Her Home's strength is in the creation of a relatable, dynamic, modern protagonist… Cha has penned a well-written, atmospheric text. But Follow Her Home is also a gritty tale that serves up social commentary on cultural fetishization." –KoreAm Magazine
"While Cha pays very clear homage to Chandler — indicated in the enthusiastic use of similes and Juniper often wondering what Marlowe would do — she definitely transcends his influence to make the story her own… Cha does a great job of keeping the suspense taut, with deft pacing and effective cliff-hangers. Action pushes the plot resolutely forward — whether Juniper is getting knocked out in the middle of the night or finding her bed chillingly made by someone other than herself. And Juniper herself is a likeable character with a distinct voice." –Hyphen Magazine
"Cha's debut updates Marlowe's dark and dangerous LA to modern times while keeping the quirky characters and a twisty mystery that will hold readers to the bitter end." –Kirkus
"Intriguing…it's clear that Song, a chain-smoking, hard-drinking, and nourish young woman with a Raymond Chandler fixation is well on her way to being a first-rate investigator." —Publishers Weekly
"For fans of urban noir and of mysteries that address contemporary social issues. Cha is a promising mystery author to watch." –Library Journal
"Many try to emulate Raymond Chandler; few succeed.  Put Cha in the latter category…. [she] has that certain something that makes you want to follow Song on her next adventure." –RT Book Reviews
"Stephanie Cha's brilliant debut is as Noir as Old Nick's sense of humour. Compelling from first to last page, she takes on contemporary L.A., sweeping the reader through Chandler's twilight, heartbroken city from mansions to faux K-town hostess bars.  L.A. Noir at its finest." — Denise Mina, author of The Dead Hour
"Follow Her Home takes a fresh trip down the sunny, dark streets of Los Angeles, and Juniper Song is a great guide – young, sharp, and worldly-wise. Keenly observed and deeply felt, the story slowly got under my skin. I couldn't put it down." – Meg Gardiner, Edgar Award-winning author of Ransom River
"In a glittery L.A. of pretty, privileged twentysomethings, Stephanie Cha's Follow Her Home opens like a playful homage to Raymond Chandler but deepens into something darker:  an utterly 21st-century  ode to sisterhood in the face of crime.  A fast-paced thriller told in smart, sparkling prose, Follow Her Home is a moving exploration of mothers and daughters, men and women, immigrant history, loss, and hope." –Joy Castro, author of Hell or High Water
"Though we live in a world where our public spaces are clean and well-lit and monitored by security cameras, Steph Cha knows that bright lights cast dark shadows.  The streets Juniper Song has to walk may not seem as mean as Philip Marlowe's, but Marlowe didn't have to walk in four-inch stiletto heels, and Cha finds plenty of unsettling stuff happening in contemporary Los Angeles: at after-parties in the expensive apartments of trust-fund twenty-somethings, behind closed doors in the offices of white shoe law-firms, and in sketchy nightclubs where champagne and vodka aren't the only things on the bottle-service menu.  A sharp, clever and affecting debut." –Daniel Friedman, Edgar nominated author of Don't Ever Get Old
"Follow Her Home is a brilliant, modern twist to the classic noir genre; full of clever prose that invites and excites the reader's attention. You won't want to miss a single, incisive word. In Juniper Song Cha has created a bold, intelligent heroine who makes her way through the secrets and twists, admirably filling her literary idol's shoes." –Elizabeth Haynes, New York Times bestselling author of Dark Tide
"Sharp and stylish as a Louboutin stiletto, Follow Her Home is a great read! Steph Cha brings a modern female voice and a smart sense of humor to the noir tradition. This is a writer to watch." –Allison Leotta, author of Speak of the Devil
"A gripping narrative voice that's as fun as it is funky, sharp, and evocative."–Tom Piccirilli, author of The Last Kind Words and The Last Whisper in the Dark